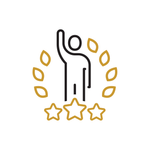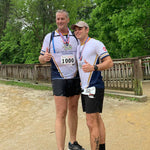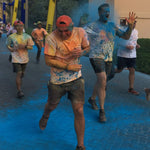 Past Ambassador: Joseph Lopez & Donald Wells
Here is Donald and Joseph completing their first marathon together during the Potomac River Run Marathon in May 2019. Joseph is an active duty Navy Diver and Donald is the MWR Director at NAS Bahrain. During their long and grueling training process, Donald and Joseph managed to simultaneously raise $8600 for NSOF. These funds will go a long way in impacting our operators and families and we are so grateful for the selfless journey they embarked on to support our mission!
Hooyah Donald and Joseph!