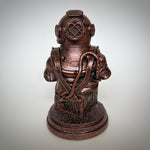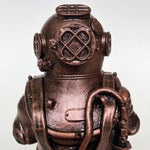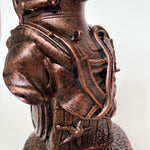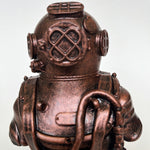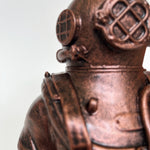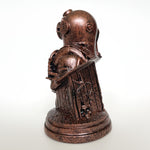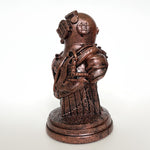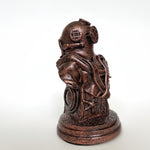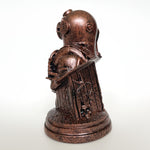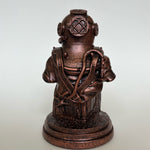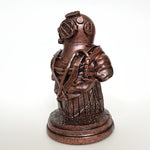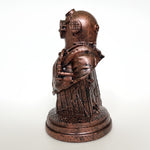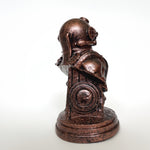 7.5" Sculpted Red Diver - The NSO Memorial
Save
MK-V Red Diver Bust 
Red Diver is used by the diving supervisor to identify the primary diving expert who will be entering the water.  Red Diver traverses the dark, forbidden depths of the world's oceans, lakes, rivers and seas.  This unforgiving environment is the battlefield that the diver is called to serve in support of SOF and expeditionary forces around the globe.
Navy Diving has a rich and storied history; the R1 statue represents all our brothers and sisters, both past and present, whose blood and sweat have laid the foundation of where we stand today.
Red Diver is a Protector First but a Warrior Always.
Details: 
These limited edition desktop busts are each carefully hand-painted to ensure every single sculpture is one of a kind.
• Height: 7.5" / Base Diameter: 4.25" 
• Weight: 37oz / 2.3lbs
• 100% premium polyresin & casting material fill, with bronze, hand-painted finish
• Sculpt by: Josh King   |   Mold & Cast by: Redman Studio Workshop
• Veteran Owned | Designed & Made in the USA
ALL proceeds will go towards the construction and maintenance of The NSO Memorial Project.